Getting around Budapest is very easy and cheap. If you are not within a walking distance of sights or the centre (which is highly unlikely), you can use the city´s transport services.
Currently, Budapest has 4 Metro lines, yellow trams, buses, trolleys, trains and taxis. Be aware than transportation ends around 23.00. There are some night lines, but they do not come very often.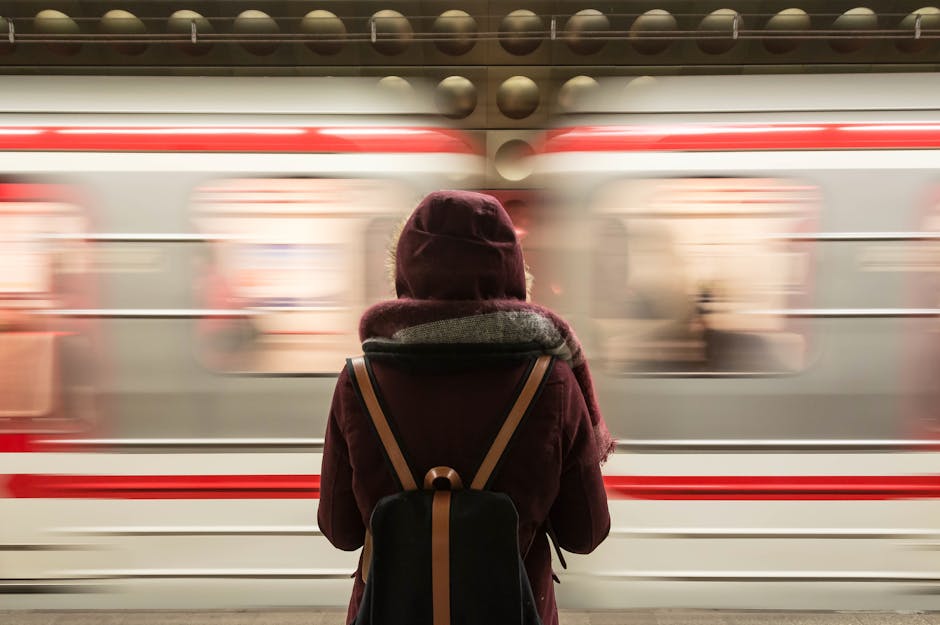 Airport to City Centre
From 04.00 until 23.00 you can commute from the airport to Budapest centre by using the taxi services, M3 blue metro line and the train from Ferihegy Train Station. However, the most popular choice based on duration, price and convenience is using buses 100E and 200E, located right outside the airport.
Tip: For bus 100E you will need to purchase a separate ticket for HUF 900 (2,85€) – other tickets that you can use around the city are not valid for this service.
Tickets
You can purchase your tickets at any ticket vending machine in the Metro stations, street stands and newsstands. You must always validate your ticket at the ticket-punching machines before travelling. Tickets are quite cheap, but in case you travel without one, you can get a rather hefty ticket fine.
Single Ticket – 350 HUF (1,10€) *
Transfer Ticket – 530 HUF (1,70€) *
24-hour ticket – 1650 HUF (5,30€)
3-Day Travel Card – 4150 HUF (13,30€)
Block of 10 Tickets – 3000 HUF (9,60€) **
IMPORTANT
* Single tickets are used for one way-trips without connections. If you want to make a connection (ex. metro and then bus), you have to use the transfer ticket. For example, you take the metro for 2 stops and then a bus for 3 stops. In that case, you have to get a transfer ticket, instead of a single one so you can use both means of transportation.  When you have to change between 2 metros, the single ticket is enough. However, if you change two buses, you will need a transfer ticket. 
** You need to have all 10 tickets with you at all times, even you have already validated them. Keep them all together, until you have validated all 10.
Taxi Service
Taxis are also a pretty affordable and fast option, especially at night when the rest of transportation means are not operating.
Basic Fare: 450 HUF (1,45€)
Price/min: 70 HUF (0,23€)
Price/km: 280 HUF (0,90€)
Citytaxi: (+36-1) 211-1111
Főtaxi: (+36-1) 222-2222 – the officially appointed taxi company to service the airport
Budataxi: (+36-1) 233-3333
Tele5 taxi: (+36-1) 355-5555
Rádiótaxi: (+36-1) 377-7777